The background to, and the development of, the Xpert-60 brand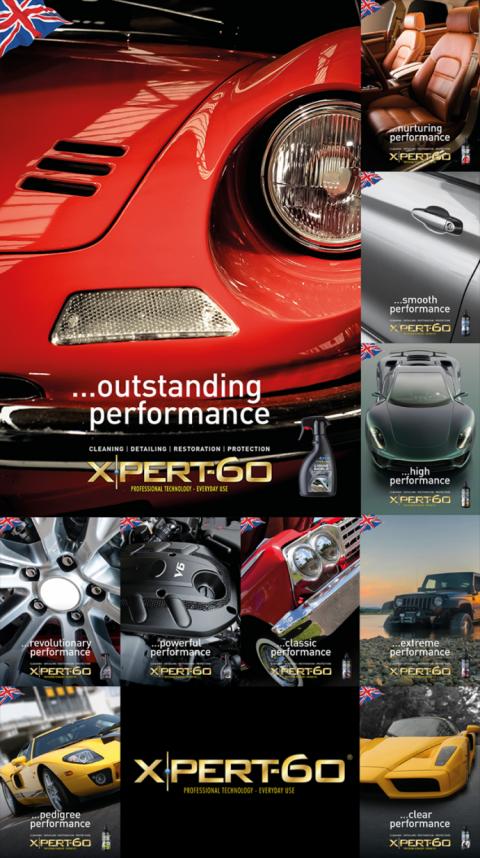 Xpert-60, Professional technology – everyday use:
Across Europe Xpert-60 is used by a variety of people - from professional detailers who look after such cars as Lamborghinis, Ferraris, Porsches and Rolls Royce's for their owners, right through to the custom crowd who spend thousands on their paint jobs and stereos.
Borne from the recognition that detailers and enthusiasts deserve only the very best, Xpert-60 is the creation of Concept Chemicals & Coatings - a British company that specialises in the manufacture of automotive and transport cleaning, conditioning and detailing chemicals for the professional user throughout the world.
Xpert-60 products are carefully chosen from Concept's Professional Program of Chemical Solutions. They are all already in use by the professional/trade markets - whether by new and used vehicle dealerships, import centres, crash repair centres, transport/haulage and OEM Tier 2 suppliers.




None of the Xpert-60 products are re-formulations or adapted in any way - they must work effectively in the wider professional market before they are chosen for the brand. This tangible proof of professional effectiveness is a cornerstone of the brand's values.,




Bringing Concept know-how to smaller pack sizes, Xpert-60 is the brand for enthusiasts who are passionate about achieving the ultimate quality of finish only previously accessible to the professional.


Xpert-60 first launched in the UK in 2012 and was introduced to end-users by attending custom car shows - where owners are particularly discerning about the products they use on their vehicles. After all, they only want to use the best on a car they have lavished thousands of hours and pounds on. From this initial launch the news about this fantastic range of products quickly spread amongst car owners across Europe, and now Xpert-60 can count not only custom vehicle owners amongst it users - but anyone and everyone who really cares about their car.
And these existing users all agree on one thing – Xpert-60 IS the best.
---


"PROFESSIONAL TECHNOLOGY - EVERYDAY USE"


The power to achieve…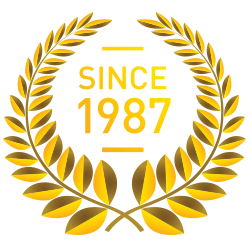 Concept Chemicals, the name behind the brand, was founded in 1987 by a team dedicated to the pursuit of excellence. Its' unique position in the global market is built upon the delivery of innovative, high quality product solutions for professional cleaning, re-conditioning and detailing operations across the automotive, transport, marine, aviation and industrial markets.


The key attributes of all Concept brands – including Xpert-60, are:
World-class performance and quality
Market leading cost-in-use economy
Versatility and durability
Speed and ease of use
Solutions, not just products
From import centres to OEM supplies
Across its professional brands, Concept targets a variety of markets and users with high-performance products that solve problems:
Concept brand: Aimed at the world-wide trade cleaning, conditioning and appearance market, the brand has a vast range of proven products that offer effective solutions for everyone, from dealerships and valetors right through to manufacturer import centres.
Surf-ACE brand: Providing performance-based products to the uniquely demanding re-finishing market - both in automotive and industrial sectors. Surf-ACE products are used by vehicle OEM suppliers on production lines and in crash repair centres throughout Europe. Surf-ACE products are also used in the highly exacting marine refinishing market where they prove themselves daily on mega-yachts.
Zirconite brand: Targeting the rapidly expanding protective coatings market, Zirconite products offer both after sales opportunities to the new and used car market and coating and protection products to the marine and industrial sectors.
Worldwide Exposure
Operating in over 60 countries worldwide, Concept is ideally placed to work with customers and end-users to keep abreast of market changes and share best practice - Concept prides itself on being at the forefront of delivering innovative technologies and products in the automotive, marine, aviation and transport aftermarket.
A continuous product development programme searches for new solutions, ensuring brand users get the very best performance from our products… products that work successfully across a range of market, environment and climate conditions from Iceland to Australia to Sweden and Kuwait.
Thoroughly engineered for excellence
With its own laboratories, testing facilities and training centre, Concept's products (and therefore the Xpert-60 range) are created and real-world tested to fulfil needs and solve problems. Used on everything from everyday vehicles, to multi-million pound mega-yachts and aircraft - as well as cars, buses and trucks of all varieties; products created by Concept make the world a shinier, glossier and cleaner place.
Key Milestones
| | |
| --- | --- |
| 1987 | Concept Chemicals is founded in Manchester. |
| 1994 | 1st bespoke Silicone Free Bodyshop Program. |
| 2000 | New compound and polishing plant commissioned to manufacture water-based, low VOC polishing emulsions. |
| 2004 | Surf-ACE Program launched, supported by a British Government Millennium Award for a world-first compound formulation. |
| 2004 | Zirconite Protection System launched. |
| 2008 | International Importer Conference and opening of new Technical Training Centre. |
| 2009 | Nano Technology Program launched. |
| 2012 | Concept launches Xpert-60, a new brand aimed at the enthusiast/professional detailer |
| 2015 | Factory expansion to cope with increased demand from new customers in countries not previously dealt with. |
| 2017 | Expansion into asian market |
---