Major investment in Concept Head Office Training School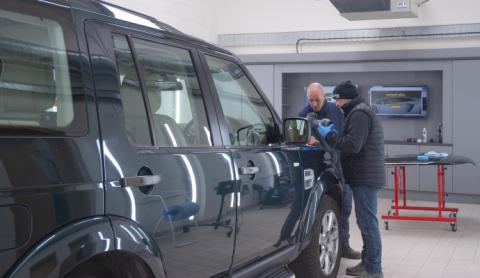 Concept have upgraded their Training School with the latest electronic technology to provide a live, inter-active platform between our technical support team and our distribution partners worldwide.
New lighting, cameras and two-way video conferencing equipment provides the ability to transfer product knowledge and technical expertise across all 4 brands to showcase the full portfolio of products in both dry bay and wet bay areas.
With the newly installed video equipment, the Training School has the ability to offer live, interactive video and training, enabling customers to really see products in action close-up – and learn at a distance.
The refurbished Concept Training School re-enforces the importance of essential product knowledge and expertise, allowing sales personnel and trainers to present products to end users with total confidence.
Available across all brands, comprehensive product training is available to you and your customers – we can tailor training to meet your requirements, and this can be either via video link - or we welcome our customers to Manchester for an on-site 'hands on' training