Xpert-60 labelling design upgrade for 2021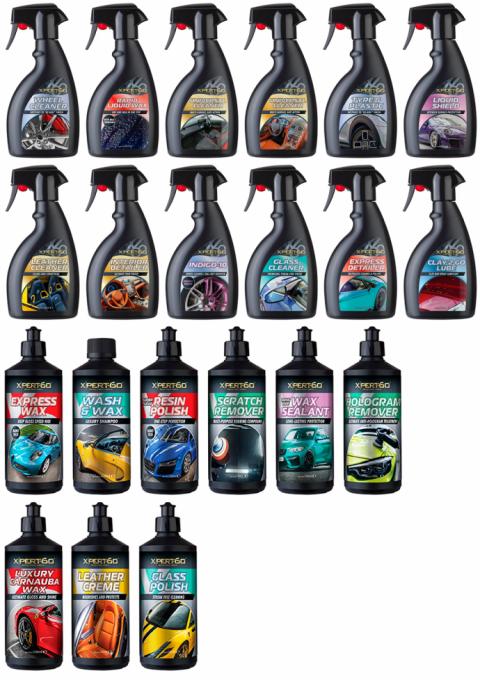 As you can see, we've upgraded the visual quality of our pack labels.
To coincide with the UK leaving the EU and new labelling regulations, the XPERT-60 brand has received a design led, practical upgrade.
Not only have we made the labels even more attractive, featuring some fancy cars and even more prominent product names, we have now "colour-coded" the areas the products are used in.
So, want a polish? Look for a mainly red label. Want an exterior cleaner? Turquoise for you…
See the image below to identify the colours and areas of use we cover in our packaging.