XPERT-60 wins contract to supply Caltex valeting stations in Singapore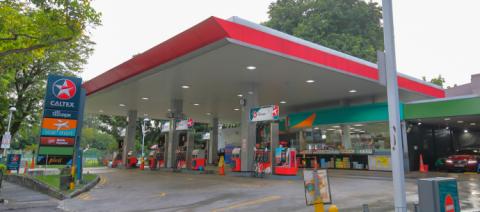 Our Singapore distributor, Preferred Distributors Pte Ltd, won a contract for the supply of products to Caltex gasoline stations in Singapore.
Caltex (the petroleum brand name of Chevron Corporation used in 29 countries in the Asia-Pacific region, the Middle East, and Southern Africa) have 25 sites in Singapore – 16 of which have a manual, drive-thru, hand car wash/valeting service.
After showcasing the products in actual use to Caltex managers, and providing Xpert-60 branding ideas and promotions for the 16 sites, Xpert-60 products were chosen for adoption in a quality service-offering that reflected the vision of Caltex.
Using the Xpert-60 range, the sites offer a full exterior & interior cleaning and detailing service for anything from small hatchbacks to luxury saloons and even lorries!
Xpert-60 products were selected primarily for their premium quality and in-market support, the existing excellent reputation of the brand and products in the Singapore market being the icing on the cake.
Singapore is an island city-state in Southeast Asia. It lies 85 miles north of the equator with a tropical climate, with abundant rainfall, high temperatures and humidity all year round.